People & Structure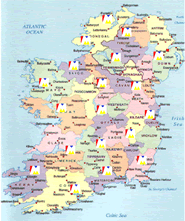 MPS is a specialist company, focusing on the f.m.c.g. and financial services retail sectors. Over the years we have built up considerable experience and understanding of how the Irish retail sector works at its various levels. This, combined with the knowledge and skills of our field management and teams, and our proactive reporting systems, ensures a professional delivery to our clients and their customers every time.
Given the diversity of the Irish retail market, we can tailor the offering to meet many different requirements
Full-time dedicated teams, where outlet density permits.
Shared-time regional services in areas of lower call coverage / frequency.
Or a combination of both, where the opportunity arises.